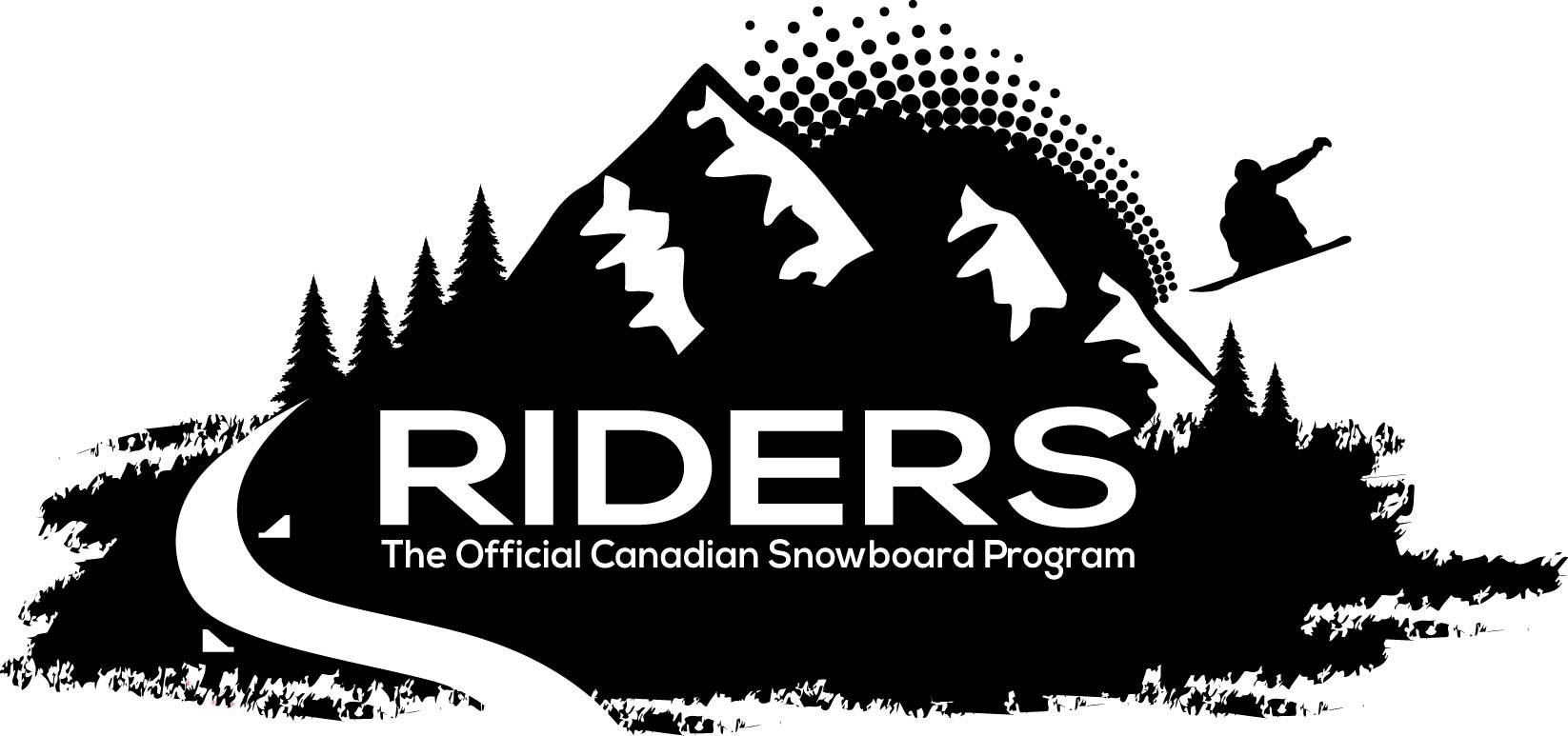 The RIDERS Program aims to provide the foundation for snowboarders, at an intermediate / advanced skill level, to build a passion and dedication to the sport that will create lifelong Riders. Safe riding skills and park etiquette will all be part of the program.
Sample Schedule:
Week 1 Fundamentals
Goal – Get to know the Athletes, assess their level of riding and set program tone.
Week 2 Carving
Goal – improving edging skills
Week 3 Generating Lift
Goal – learning to generate lift + introduction to terrain adaptation
Week 4 Introduction to Alpine Snowboarding
Goal – Introduction to Alpine Racing Skills and Steering
Week 5 Introduction to Slopestyle
Goal – Learn Park Safety and the basic skills for jumps and boxes
Week 6 Introduction to Snowboardcross
Goal – Introduction to Snowboard-cross skills (absorption, timing, banked turns, etc)
Week 7 Slopestyle Skills
Goal – add onto the basic skills taught earlier in the season and increase confidence in the park
Week 8 Program Review & Wrap up
Goal – Review of all disciplines ( wrap up for 8 week program) Mini Skills contest in each discipline
To learn more, visit this website for more information: Riders Program Information
Program Schedule
Program runs for 8 weeks.
8 Weeks
Saturday January 7th to March 4th
9:20am to 2:30pm
Note: No lessons Family Day Long Weekend
The hill is open Family Day Monday 9am – 4pm
| Weekend Prices | Lesson | Lift | Rentals |
| --- | --- | --- | --- |
| 8 Week Camp | $390 | $139 | $139 |
A 15% discount will be applied to the lesson fee if program is paid at least one month prior to the first lesson. Discounts do not apply to lift and rental fees.
Taxes and Fees on lift and rental portions not included.