Average Joes Lower Lounge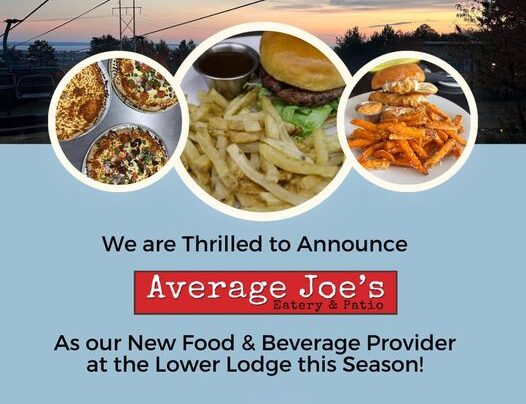 Located in the Lower Lounge on Ski Club Road.
At this time, we are not offering Cafe beverages or meals at the Upper Lodge.
We have day passes available, free wireless internet, seasonal locker rentals and plenty of parking.
Ask how we can help make your special occasion even more special.  Email us at [email protected]
Whether you're using Average Joes Lower Lounge as a place to hang out, warm up, grab a bite to eat or spend the afternoon waiting for loved ones to finish their day on the slopes… we hope that you stop in to visit us in our warm, friendly little Cafe!