Laurentian Ski Hill is pleased to offer Bi-Ski Lessons and Rentals.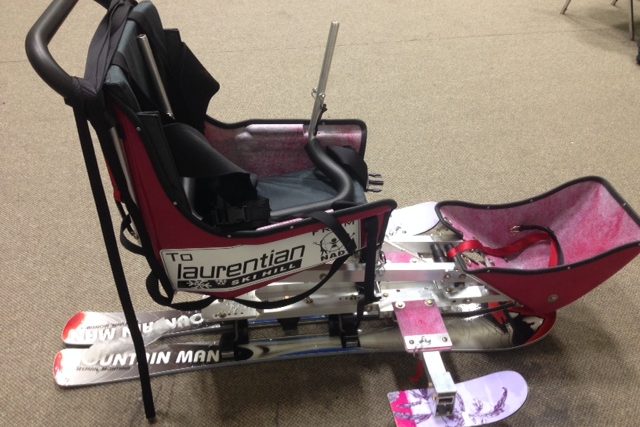 The Nipissing Association of Disabled Youth generously donated a Bi-Ski to Laurentian Ski Hill allowing those in a wheelchair or with limited mobility to experience the thrill of skiing.
Rentals must be booked in advance and include a lesson and lift ticket. Cost is $75 for 75 minutes.
Other rental options are available for experienced users.
Please call us at 705-494-7463 to discuss your needs.
*The Bi-Ski is chairlift compatible.